Dentist in Monmouth Junction, NJ
All our professionals at Dentistry At South Brunswick maintain the highest levels of accreditation and pursue ongoing education to stay abreast of the latest trends in dentistry.
Edwin Tanpiengco D.M.D.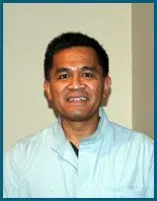 Dr. Tanpiengco was born in the Philippines. He came to the United States in 1969 at the age of seven. Dr. Tanpiengco grew up in Elizabeth, New Jersey. He has been practicing Dentistry for over 27 years. He attended Rutgers University, and graduated from UMDNJ in 1989. Dr. Tanpiengco teaches a full mouth reconstruction program at New York University. He is married to his wonderful wife Mindy, and has two beautiful children Mark and Mia. In his spare time he enjoys spending time with his family, working out, watching sports especially basketball. His favorite teams are the Knicks and the Mets. Dr. Tanpiengco is a 5th degree black belt in traditional martial arts called Hwa Rang Do.
Memberships:
---
Nina Sado D.M.D.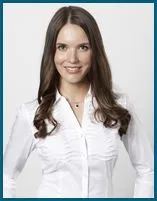 Dr. Sado was born in Poland, and moved to the United States in 1995. She graduated from UMDNJ in 2008, and has been practicing as a general dentist since. Dr. Sado also works with Dr. Tanpiengco at NYU in the full mouth reconstruction program. She is a member of the Academy of General Dentistry, where she takes several continuing education classes at NYU. Dr. Sado is currently active in the US Air Force reserve, and proudly serves as a dental officer. In her spare time she enjoys traveling, running, playing ping pong, tutoring young adults in calculus, and spending time with family and friends. She is also fluent in polish.

Memberships:
---
Carol Perez-Alicea (Dental Hygienist)
I started my dental career at age 19. I was hired as a Spanish-speaking dental assistant, where I obtained overall knowledge in general dentistry, periodontics, and oral surgery. In school I've achieved the "Clinical Excellence Award" and inducted as a member of Phi Theta Kappa. These achievements have inspired my meticulous work and dedication to give all my patients the best quality care. I have been working with Dr. Tanpiengco since 2001. Working for Dr. Tanpiengco has been both rewarding and a blessing. Since Dr. Tanpiengco enjoys spending quality time with his family, and is a "family man" he has given me the privilege to be able to also spend quality time with my family as well. In my spare time, I enjoy shopping, dancing, and supporting my daughter in softball tournaments.
---
Fran Tinston-Lubov (Dental Assistant)
Hello, I am Fran, Dr. Tanpiengco's dental assistant. I have been by Dr. T's side for the last sixteen years, of a twenty seven year dental career. I pride myself with the care I give each and every one of my patients, making your dental experience an enjoyable one. In my spare time I enjoy spending time with my two beautiful daughters, and my sisters (all four of them). I am a big car buff. I love music, football (Steelers), and enjoying Mother Nature.
---
Jillene Dye (Office Manager)
My name is Jillene. I'm Dr. Tanpiengco's Office Manager. I have been working with Dr. Tanpiengco for 14 years and I enjoy it very much. I love learning about the latest technology in the dental industry. I handle the dental insurance claims, and billing, along with many other responsibilities in the office. Over the years I've gotten to know some really amazing people, and I am truly lucky. I do enjoy a good adrenaline rush. Depending on the season you'll find me outside either rock climbing in the Gunk's, ice climbing in the Catskills, spending a relaxing Sunday kayaking, and fishing at Round Valley Reservoir. From time to time I'll do a mud run or two with family and friends I also enjoy sky diving. My weekends are filled with spending quality time with my nieces, family, and friends.
---